About the Choshu Domain Shimonoseki Maeda Battery site VR
The Shimonoseki War put the Kanmon Strait at the forefront of Japan's Westernization movement. Through this site, you can use VR to see how the Kanmon Strait area developed from the 1860s to the present, with a focus on the Choshu Domain Shimonoseki Maeda Battery site.
Operation Guide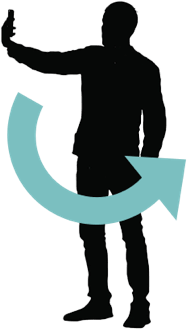 Normal Mode
Normal Mode lets you view a 360° image. Rotate your terminal to rotate the on-screen image.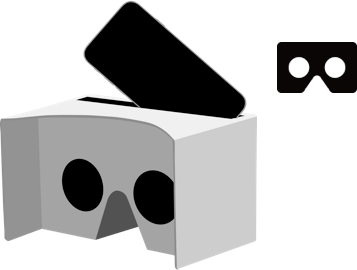 Goggle Mode
On each screen, tap the "glasses" icon to switch to Goggle Mode. Put your mobile terminal into the VR goggles to see 3D VR images.
When using an iOS device, Select Safari from the settings screen and turn on "Access to motion and screen orientation".
Cautions
When using VR goggles, be fully aware of your surroundings. If you experience nausea, dizziness, blurred vision, or symptoms that resemble motion sickness while viewing VR content, stop immediately. Since it may cause vision impairment in children, children should use Goggle Modeunder the supervision of a guardian.
Copyright Notice
The copyright for text, images and videos in this content belongs to the Kanmon Strait Japan Heritage Council. Unauthorized reproduction or copying is strictly prohibited. The overhead view of the Kanmon Strait was created based on a geographical survey institute map issued byGeospatial Information Authority of Japan.

Produced by the Kanmon Strait Japan Heritage Council